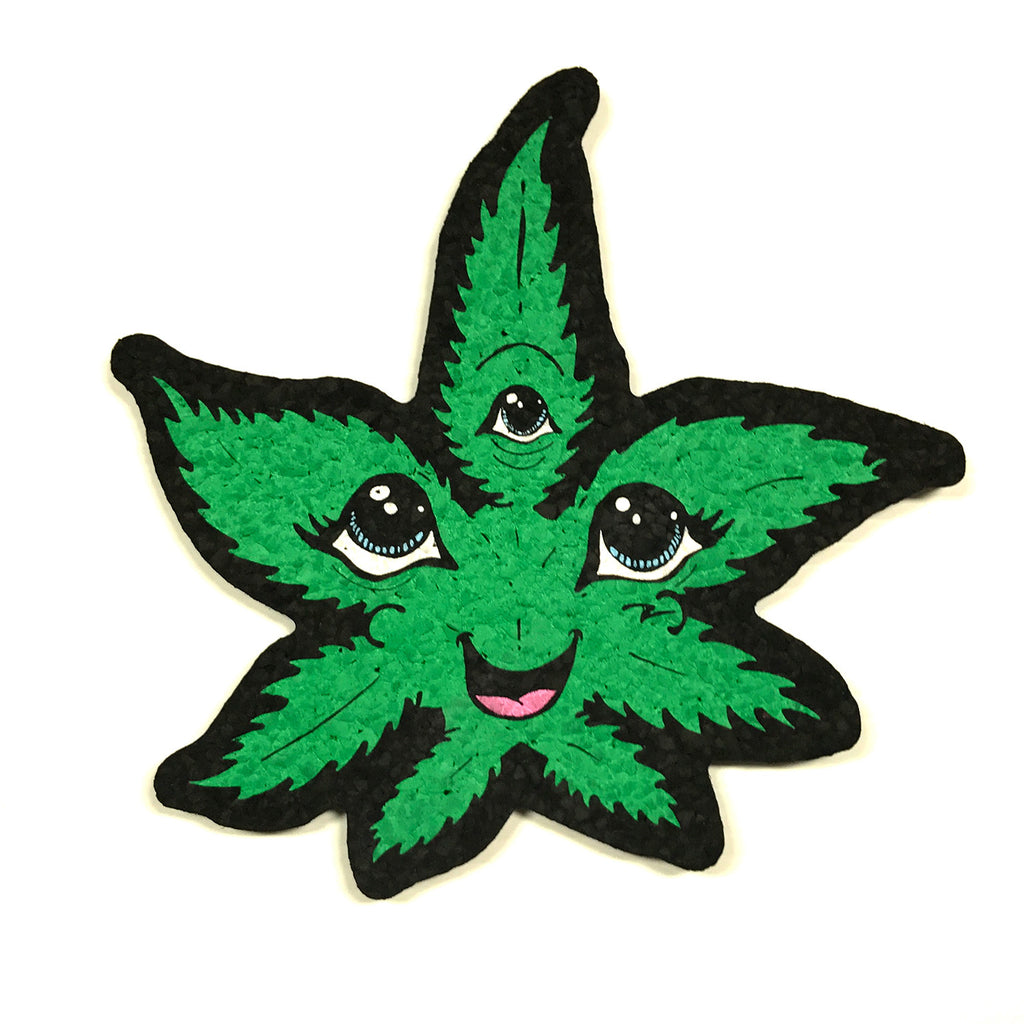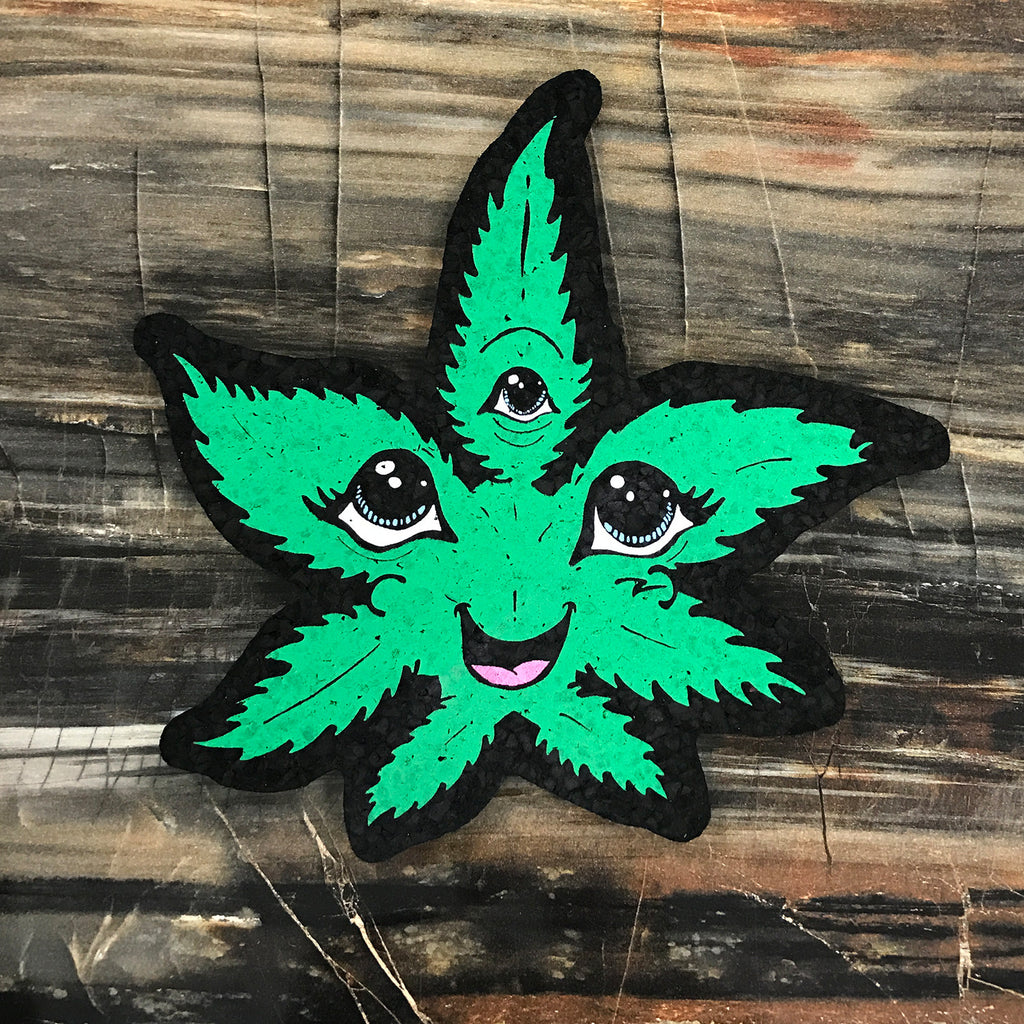 $ 15.00
$ 25.00
Happy Tokes
HappyLeaf is the main character of a series illustrated by @HappyTokes. 
You can support this activist as she continues to develop the artwork for her collaborative book by snagging this UV reactive mat made in the U.S.A. out of upcycled material. 
The @HappyTokesTribe is open to all positive lights in the cannabis community. Go check out what they're all about!